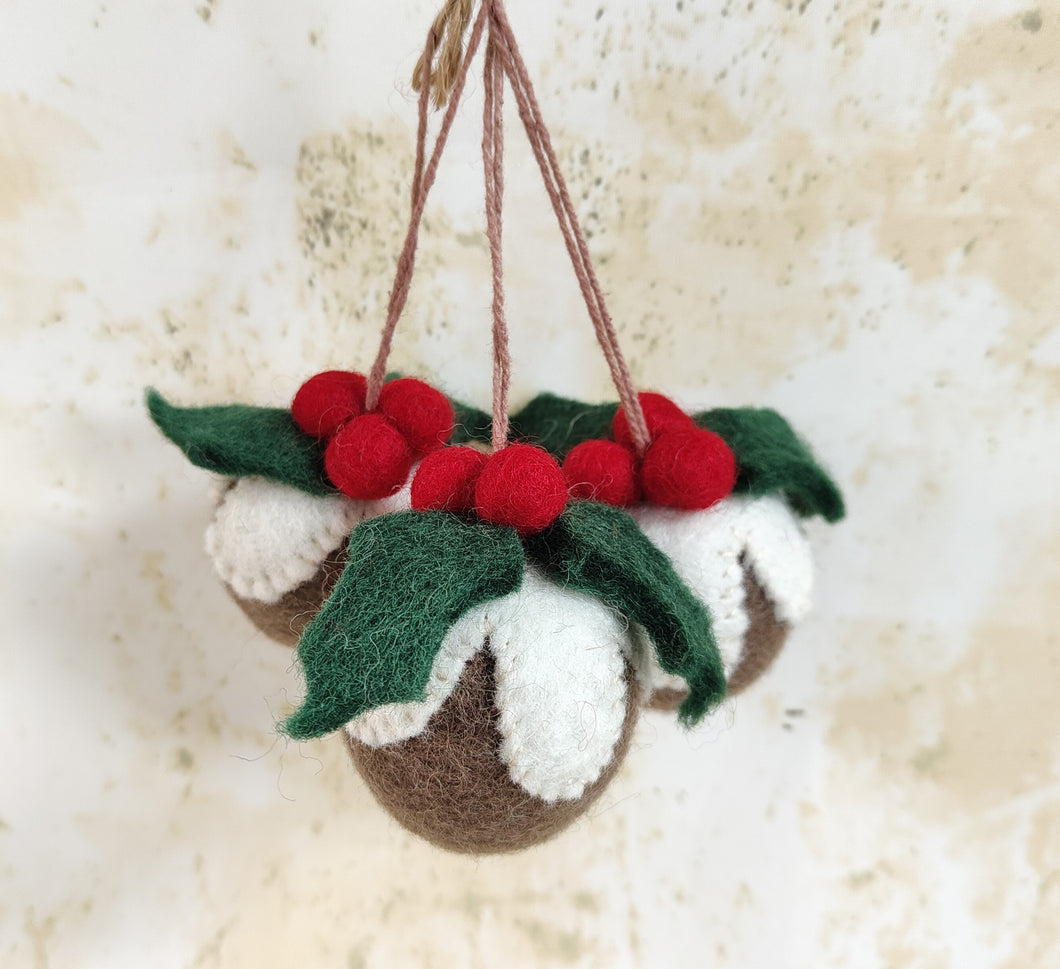 Felt Christmas Puddings Trio Tree Decoration
Trio of Christmas Puddings Tree Decoration by Felt So Good.
Celebrate the festive season with this ethical and sustainable felt Christmas Puddings Tree Decoration! Featuring three individual puddings made from durable, soft felt, the decoration is hand made by women in Nepal under good working conditions and with fair pay. 
Currently selling elsewhere for £11-15, we're really happy to have got you a great price!
Size: Each pudding measures approx 5 x 5cm.