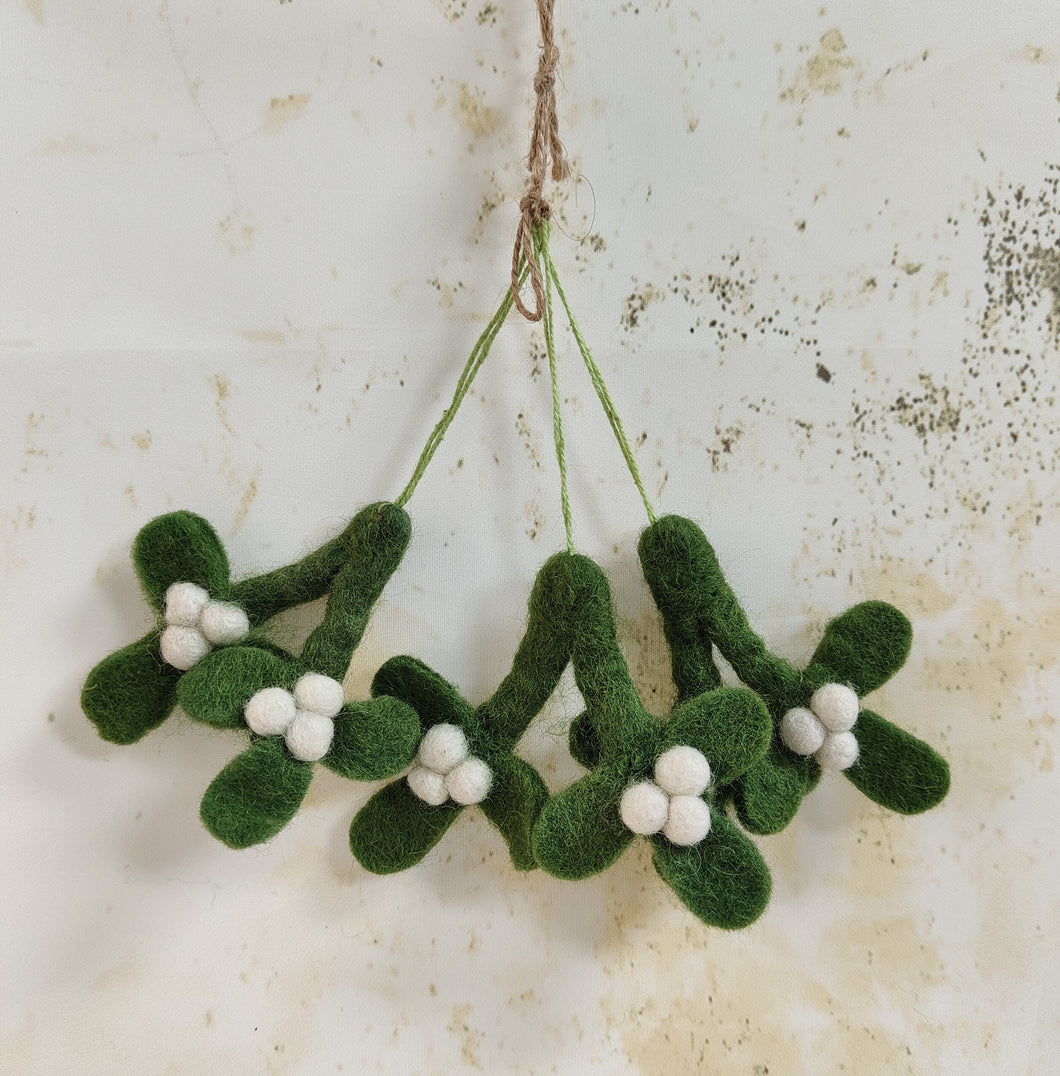 Trio of Mistletoe Sprigs Felt Tree Decoration
Mini Mistletoe Sprigs Tree Decoration by Felt So Good.
Get into the festive spirit with this Trio of Mistletoe Sprigs Felt Decoration - the perfect addition to your tree this holiday season! Featuring three felt sprigs of mistletoe hand made in Nepal, this is a charming and sustainable way to show your Christmas spirit!
Felt So Good employ skilled women in Nepal to hand make their felt decorations - the women gain their independence by earning a fair day's pay and working in great conditions.
Selling elsewhere for £7-£12, we are thrilled to be able to offer these at a more competitive price to our customers!
Size: 8 x 13cm (excluding hanging loop)