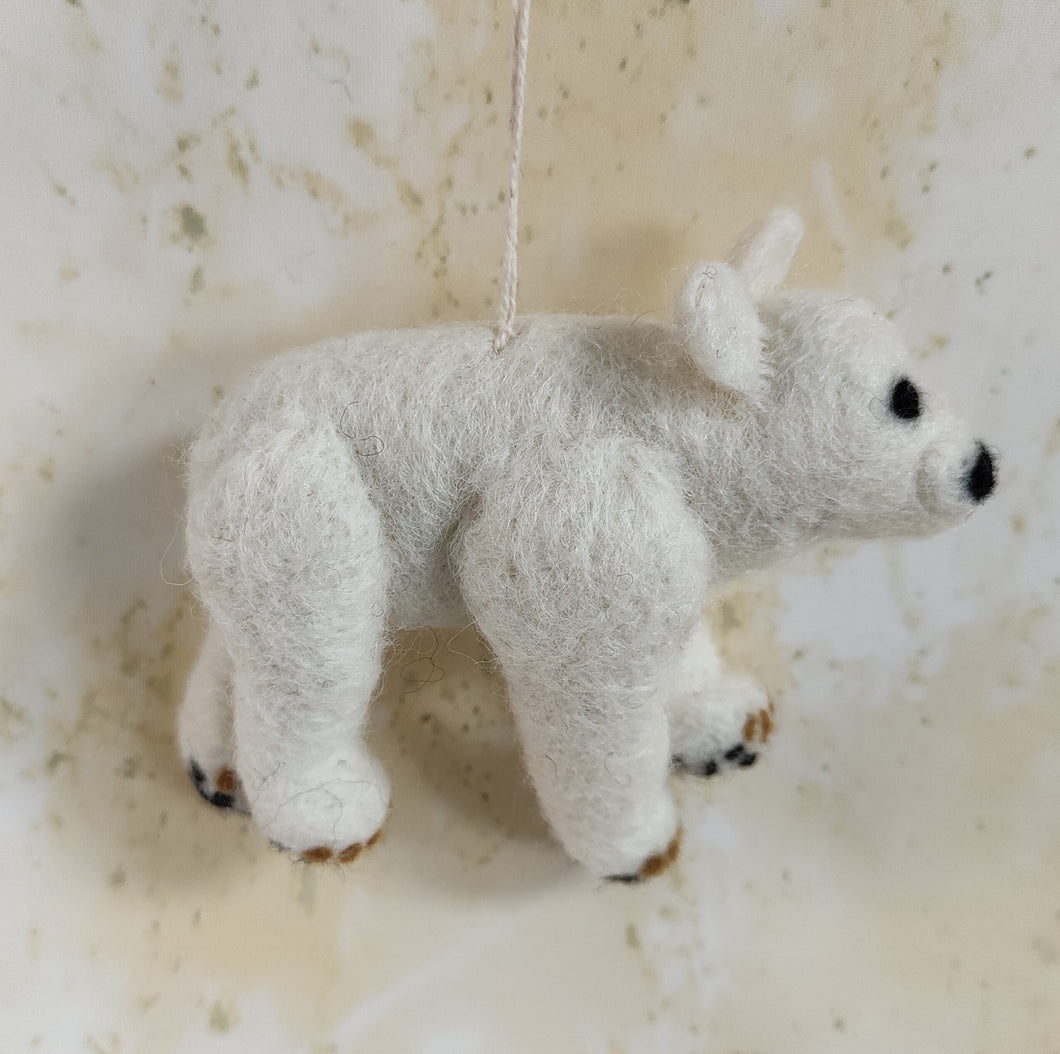 Felt Polar Bear Christmas Tree Decoration
Polar Bear Christmas Tree Decoration by Felt So Good.
This Christmas, adorn your tree with this cute felt polar bear decoration! Not only does it bring the adorable charm of a polar bear to your holiday fun, but it's also ethically and sustainably made.
Hand made in Nepal by skilled women securely employed in an environment that has great working conditions, pays fairly, and enables the women to become more independent.
Selling elsewhere for £9-£11, we are delighted to be able to offer you a competitive price!
Size: 10 x 8cm (excluding hanger)