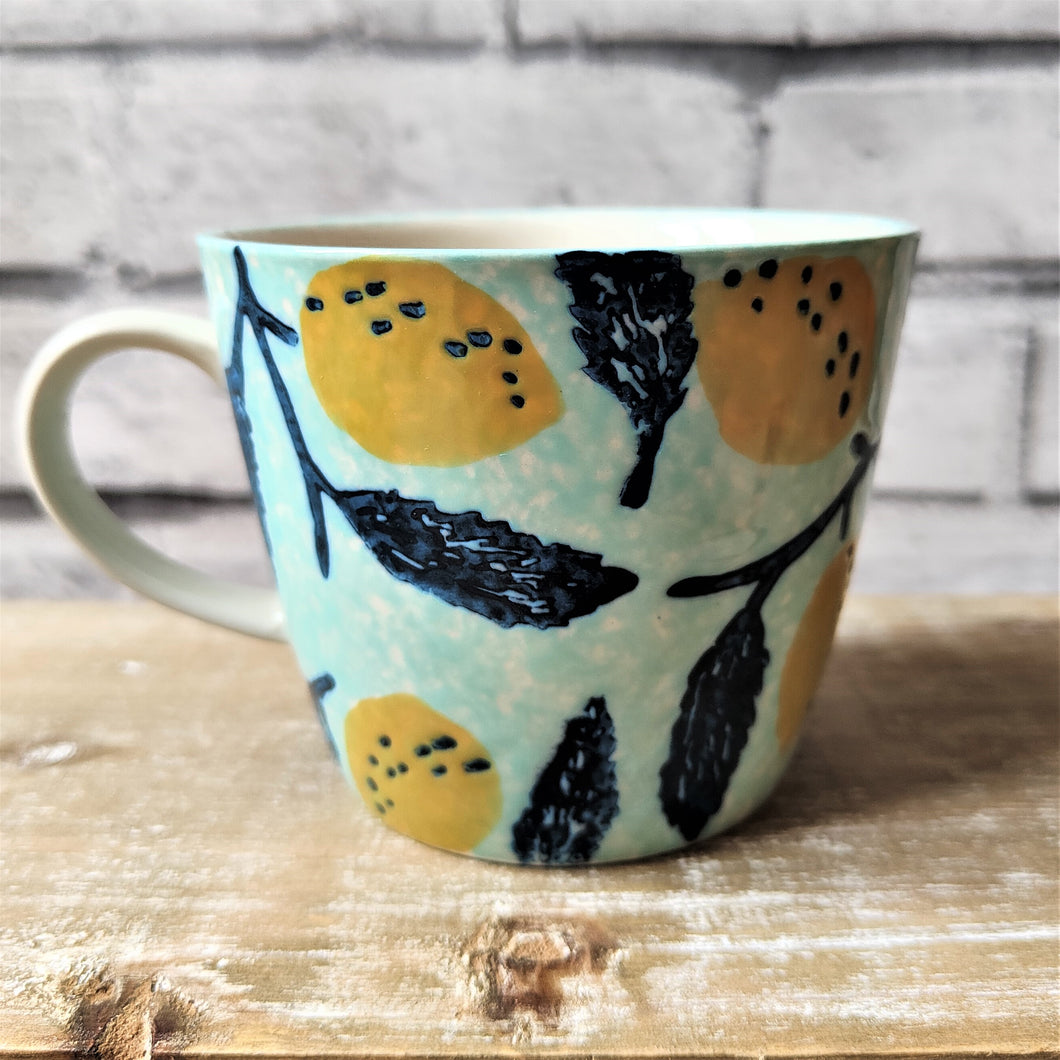 Lemon Tree Mug
Ceramic Mug with Lemon Tree Design.
Add some zest to your morning routine with this lemon tree mug!  The turquoise background features a bright lemon tree design that will brighten your day like a ray of sunshine (but without the risk of sunburn).
Microwave and dishwasher safe.
Size: 8cm tall; 9cm diameter.