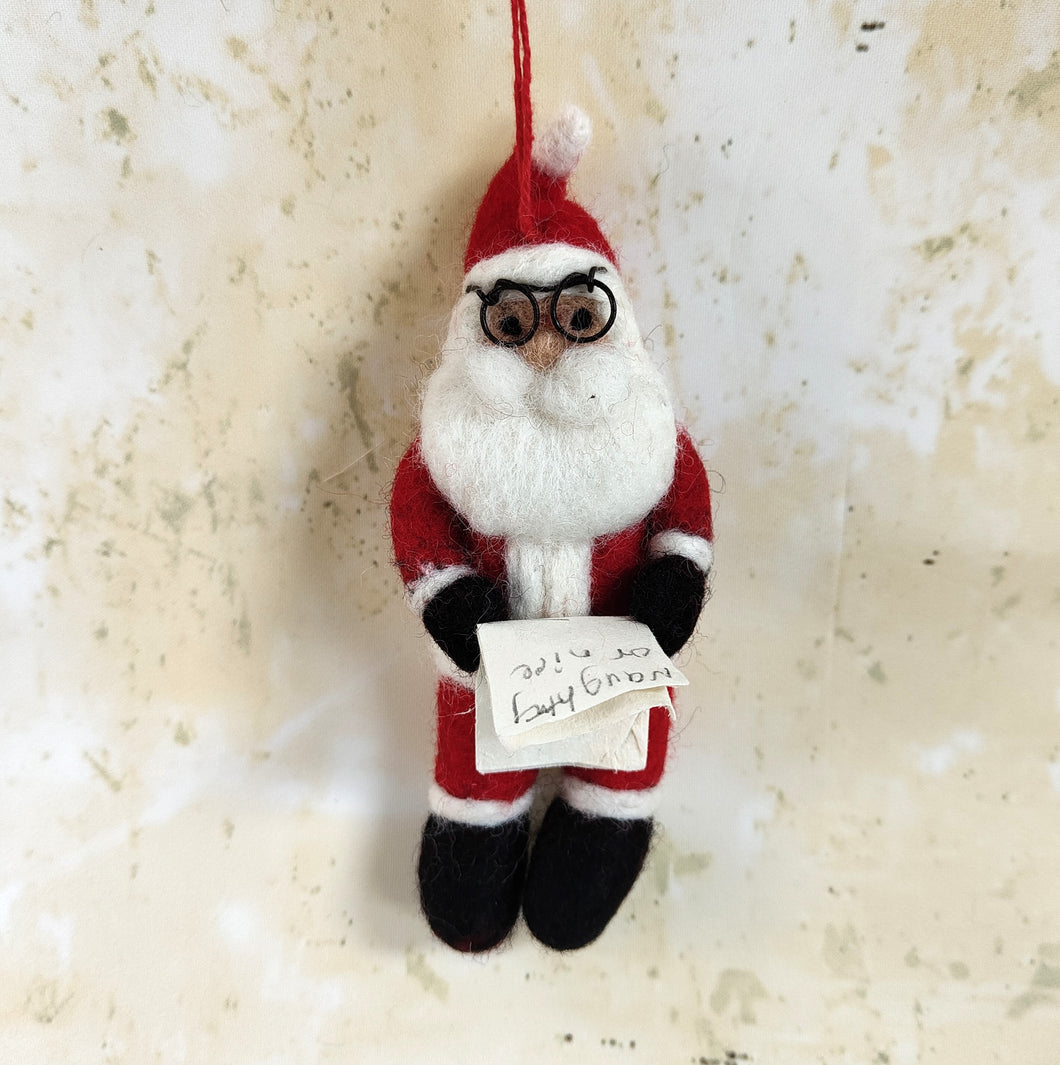 Naughty or Nice Felt Santa Tree Decoration
Naughty or Nice Santa Tree Decoration by Felt So Good.
This charming Santa decoration is perfect for getting you into the festive spirit! Crafted in felt by women from Nepal working under ethical conditions, hang it from your tree as a fun reminder that old Saint Nick is watching your every move - naughty or nice! 
Selling elsewhere from between £11-£15, we also think we have found you a bargain.....
Size: 15cm x 6cm (excluding hanging loop)